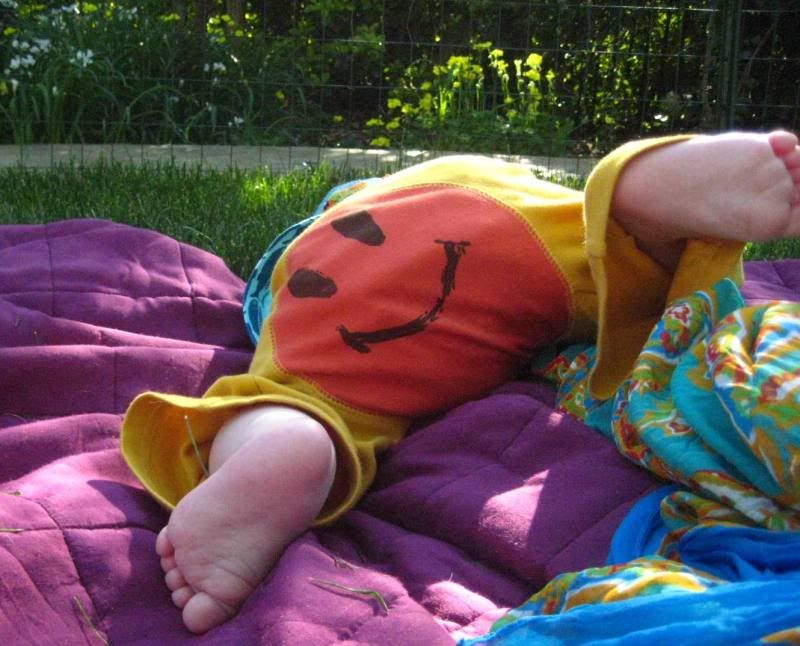 We have been waiting and waiting for the rainy season to come to an end here in Northern Cal. Back in February our gardeners installed brand new grass and a little fence (to keep the dogs out of said grass) so that Baybo would have a nice area to play.
Finally, last Friday (April 1st) I spread out a blanket and brought Bowman out to meet his soft green grass shaded beneath the plum tree.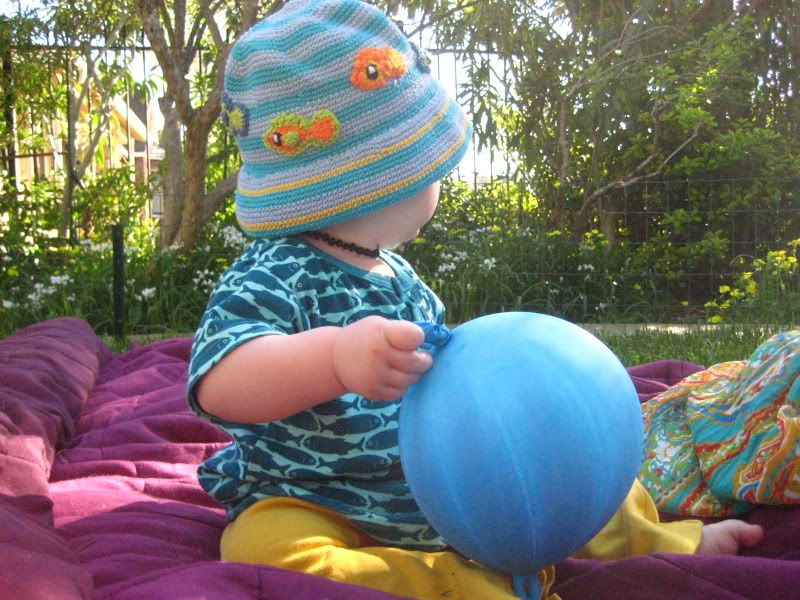 He had a BALL with the new sensory experience. He loved reaching his little fingers into the cool blades of grass and balling his hand up and ripping out a fist full! I had a hard time keeping the grass out of his mouth of course. At least he likes his greens!